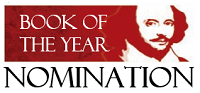 Victoria Grady and Patrick McCreesh's new book in essence is a plea for good, old-fashioned reason. Stuck: How to WIN at Work by Understanding LOSS is less a leadership and business advice book, than it is an extensive unpacking of corporate empathy's effectiveness at ensuring corporate longevity in the face of a post-pandemic, increasingly postmodernist professionalist landscape. "Work is changing. Every day new companies, technologies, and ideas emerge that impact how and where we work.
Technology companies and service providers were 42 of the Fortune 500 companies in 2020 and two of the three largest companies in the world (Amazon and Apple)," Grady and McCreesh write. "…Despite this exciting evolution, people remain the heart of organizations. People are tricky. People don't seem to evolve as fast as our global environment. We get Stuck. Leaders, managers, and teammates struggle with resistance from their colleagues and get frustrated. Frustrated people dig in their heels and convince others. This impacts the performance of our organizations and now, instead of just a person being stuck, our whole organization is Stuck." The 'Stuck' phenomenon is a decidedly plainspoken labelling of incoherent communication technique within a hierarchal organization.
BUY THE BOOK: https://www.amazon.com/Stuck-Victoria-Grady/dp/0367743612
Considering most corporate endeavors entail being hierarchal organizations, what Grady and McCreesh ultimately make the case for is being personable equates to being industrious. There is no longer a sense of a dividing line between one's persona at work, and one's persona in the home. "We are not Stuck; we are working through a process of attachment and subsequent feelings of loss," they write. "Attachment behavior is an instinctual response born out of our earliest days of life that impacts how we connect and interact with the world around us. Through this process, we are also introduced to loss. Those who learn to understand loss through attachment behavior and the attachments of others will succeed. The organizations, leaders, and managers who understand these concepts will evolve with the future. Those organizations that understand attachment can achieve business wins."
Survival of the fittest, by being willing to offer a hand.
 It's an alien concept for traditionalists. Forget the cold, steely brass of a decidedly Donald Trump era of winners and losers, in 1984 New York City. Forget the Hollywood depiction of the fast pace of the rat race, reminiscent of classics like Working Girl or the decidedly darker John Grisham adaptation The Firm. What words like 'business', 'industry', and even the liberally dreaded 'corporation' entail today is very different from the origins and cruxes they came from.
Capitalism might very well be headed towards what Maher referred to as 'Capitalism plus', courtesy of advocates, professionalist leaders, and influential thinkers pushing the ideology Grady and McCreesh swear by, and effectively argue for. "The purpose of our work is to answer the question: Why do people get Stuck? The purpose of this book is to explain how our work and the research we have conducted can help you more effectively manage yourself, your teams, and your organization," they state. "…We hope (this book) provides a more detailed approach to concepts you may already know intuitively or at a base level, and gives you the rationale, research, or data to support what you have felt."
Cyrus Rhodes