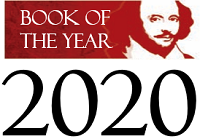 Jason Redman doesn't need my validation. Or yours. His service as an elite Navy Seal brought him face to face with dangers and decisions the average human being never encounter. He suffered grievous physical and psychological injuries as a result of his service, but skilled medical professionals and Redman's indefatigable spirit carried him through a long recovery. Moreover, Redman gleaned lessons from his ordeal that he has made his life's work to share with anyone willing to listen. His book Overcome: Crush Adversity with the Leadership Techniques of America's Toughest Warriors isn't a rehash of his earlier book The Trident: The Forging and Reforging of a Navy SEAL Leader, though Redman obliges newcomers to his name and story with a gripping retelling of his wounding in Iraq. It sets a dramatic stage for everything following it.
MORE ON JASON REDMAN: https://jasonredman.com/
Redman doesn't broker compromise; half-measures will do nothing to help you deal with life's misfortunes. He isn't unforgiving, however; there's an underlying humanity powering this book that may, in the end, be the author's secret weapon for communicating with readers. He acknowledges we all face moments in our lives testing our mettle and stretching our endurance for grief to its breaking point. Those incidents will come. Redman, however, espouses a doctrine empathizing that it's our responses to those moments that are critical – we are never robbed of our agency, we only surrender it. This sort of wisdom should always be welcomed by thinking and mature adults.
There's nothing sentimental about this book. Redman doesn't recast his story and the lessons learned from his experience as a made for TV movie. Moreover, and much to his credit, Redman never lords the intensity of his own experiences over the everyday trials each of us face – he doesn't purport that nearly losing his life in combat entitles him to feel superior to others. It's related to that key underlying humanity mentioned earlier. Redman speaks to readers on their level and you will be hard pressed to identify any overt ego trips in this book.
BUY THE BOOK: https://www.amazon.com/Overcome-Adversity-Leadership-Techniques-Americas/dp/1546084711
2020 needed more inspiring books such as this. Well, there's always next year. Jason Redman's Overcome: Crush Adversity with the Leadership Techniques of America's Toughest Warriors will remain relevant for years to come, however, thanks to the irrefutable ring of truth heard on each page. Redman commands obvious respect as the book's important secondary contributors are among the upper echelon of the United States military. We can be confident that Redman will continue working as a motivational speaker, writing, and sharing the lessons he's learned from personal experience with a wide variety of audiences. His book is an obvious must-read for 2020.
Read my original review posted back in December: /jason-redman-overcome/
Once again congratulations to Jason Redman for having the courage to write about his incredible military career which we can all draw inspiration from.
Cyrus Rhodes