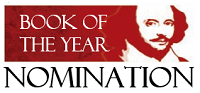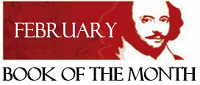 "This is a collection of random poems written over several years, beginning in High School and a first attempt at publishing. In recent years I've had several ask if I have published my work or have I ever thought of doing this. So this is the result of that encouragement. About half of the poetry I write comes from my walk with the Lord.
Inspiration comes from a variety of ways. Sometimes it is a phrase or comment someone has said. Sometimes, it is a thought that pops into my head," Suzanne W. Guin writes in the second edition of her anthology, Poems of Everyday Life. "Artwork and photography are also by yours truly. It is my hope that you will enjoy, and be blessed and encouraged by the readings.
Thanks go to Jay Hale, who proofread, edited and advised in the adventure." By making things so personable in terms of the marketing out of the gate, it only compliments the sometimes deeply personal nature of Guin's self-admittedly everyday topicalities surrounding her poetry, and her work.
SUZANNE W. GUIN INTERVIEW: https://anchor.fm/mary-elizabeth-jackson/episodes/Suzanne-W–Guinn–Poems-of-Everyday-Life-e1uavdu
There's a distinctly Christian, all-American touch to Guin's work as well. It's comforting. It endears her to the reader like someone who is a family member, someone who lives a just lifestyle and embodies old-school yet timelessly pure values and belief systems. "Jesus, you my lover be. Hold me always close to thee. Hold me in your loving arms. Shield me, Lord, from worldly charms. Shower me with love, divine. Whisper softly, 'Thou art mine.'" Other highlights include the following: "Away in the manger, the cattle were lowing. A baby lay wrapped while bright stars were glowing. The shepherds were guarding when angels came calling, Then leaving their sheep, they searched without stalling.
The message from angels in their hearts still burning, They shared with neighbors, while to fields were returning. Soon scholars came knocking, on what they were learning, Leaving rulers and king, with troubled hearts churning. For God became man, aft leaving His throne. Our Father's promise from heaven had come – Bringing to men salvation alone, Providing for man the way to find Home."
Guin's personable nature is also reflected in the dedication of Poems of Everyday Life. Simply put: "This little book is dedicated to my friend and fellow poet, Bruce Bergstrom who inspires me with his accomplishments and his good humor. And to my High School Teacher, Mrs. Agnus Smith who started me on this journey, with lots of encouragement, advice and friendship."
"My Pastor is my under-shepherd. Through him, God shows and provides me what I need," Guin writes, in a particular poem titled The 23rd Psalm of a Pastor. "He shows me where to find green pastures and quiet waters– spiritual food, rest and refreshment. His messages from the Lord restore my soul, leading me in paths of righteousness, for the Lord's name sake. When I walk through the Valley of Shadows, my Pastor is there to hold my hand, guide me and pray for me.
AMAZON: https://www.amazon.com/Poems-Everyday-Life-Suzanne-Guinn/dp/1664248889
When I sin, he teaches me that God loves me, and forgives me if I confess. If I follow the Lord, I will stay holy and pure. His prayers and his words from the Bible comfort me all the days of my life. He teaches me how to defend against my enemies. He tells me that God is with me and to fear not. He tends to me when I am wounded and anoints me with his prayers. My heart runs over with joy…"
Cyrus Rhodes