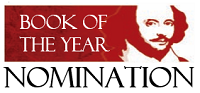 If there's one thing the Covid-19 pandemic has revealed about human nature, it's that in the best of times we can be pro-social, collaborative animals. Whether it be stories topical about events in industry, medicine, the community, or two gentlemen on the street, humility and productivity have proven to share a distinctly symbiotic relationship. It seems clear that in the eyes of veteran Proudfoot CEO and strategist expert Pamela Hackett, such a trend has never proven more necessary, nor more widely overdue.
ABOUT THE AUTHOR: https://pamelahackett.com/
The entirety of her book focuses on this trend, and in the spirit of many noteworthy voices in the fields of industry paints an arguably more holistic portrait than ever before about how to successfully navigate leadership positions, enhance your professional communication tactics, and maintain from top to bottom a successful, fluid, and bump-free work initiative. The kicker is understanding that collaboration is key, she writes, citing many altruistic analogies that even border on the overtly spiritual in certain chapters. "During the pandemic, we already saw that things could be different," Hackett states. "Creativity was delivered. Innovation accelerated. People stepped up. Logistics, online retailers, tech firms, health care, food and beverage, and transport found varying degrees of success.
But in others we retrenched people and reduced costs." She cites a lack of efficiency in certain professional fields due to management and leadership's lack of proactive communicative styles. "With the best of intentions, many managers struggle to engage their people because they don't lay the foundations for a safe, productive workplace," she clarifies. "Leaders struggle to free themselves up to think about how their organizations could be better built to engage."
The book's themes and messaging are expertly articulated in its commercial, titular choice: Manage to Engage: How Great Managers Create Remarkable Results. It's short, sparing, but has all the necessary articulations and detail to summarize in one sentence the entirety of its points, statistically backed methodologies, as well as statistically backed outcomes of said methodologies' implementation. Hackett breaks everything down in candid, sometimes overly simplified prose, the structure of the book less like that of a literary work and more like the systematic layout of an MLA paper. But the cold, pragmatic technicality of the book's structure is balanced out by the informality and colloquialism of the writing style, which is a comforting thing for the reader given the severity of the world with which Hackett is fully conscious of in the backdrop.
AMAZON: https://www.amazon.com/dp/1119773466/ref=cm_sw_r_tw_dp_3JCAZVN1WMS8YYQSBPFD
There's a certain amount of motivational gung-ho backed by an underscoring, empathetic self-awareness in her semi-deprecating, humorous presentation. Add to that the worldliness of working in analogous terminology like 'Ubuntu' in the book's ninth chapter. The read feels human, but without cutting corners with any of the cold light of day truths and tribulations Hackett seeks to spare you from in your respective endeavor. "As managers and leaders, we have an opportunity each day, each time we interact with people, to change their world of work for the better," she states. "Sometimes with small tweaks in how we connect or how our workplace connects with us, other times with large-scale change. All find their roots in engagement. All are necessary now more than ever. We will not build the businesses we all want to work for, the ones people will feel passionate about rethinking, reinventing, and rebooting, until we do."
Cyrus Rhodes