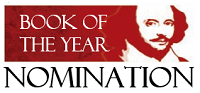 Nanci A. Smith writes with a kind of authority and precision that makes a work like Untangling Your Marriage: A Guide to Collaborative Divorce truly stand out amongst its literary, and specific nonfiction peers. She is able to highlight concurrently the pragmatic aspects of divorce's emotionality, and the process required to handle that emotionality in a disciplined and rational manner. "The end goal of the process is a divorce agreement that is sustainable and about which you feel OK. The agreement will be drafted by the lawyers and filed with the court. You will likely receive your divorce decree in the mail. In many states, you never have to step foot in a courthouse, and you have the satisfaction that you handled your divorce with dignity and discretion. You will likely feel proud of yourselves.
ABOUT THE AUTHOR: https://nancismithlaw.com/
You have an excellent chance of being friends and good co-parents to your children; you have the opportunity to heal from the shock of a divorce, and you can choose to maintain a sense of family, even if you are now living in separate houses," Smith writes. "…Your lawyer will advocate for you without being a bully. Your lawyer makes sure that your interests are identified and heard. In addition, your lawyer provides you legal counsel throughout the process and is there to be helpful, not to make a difficult situation worse. The lawyer is there to answer all your questions about how to dissolve your marriage, legally. Your lawyer is your advocate, your guide and adviser. Your lawyer will analyze the data and help you generate ideas, make informed decisions, and draft agreements.
The lawyers draft all the paperwork necessary for an uncontested divorce, including the required court forms. The lawyers file the paperwork. Depending on your local court rules, you either will be divorced by the court sending your divorce decree by the mail, or you may be required to make a short appearance in court or via video for an uncontested hearing, and then your divorce will be granted. If that happens, your lawyers will be with you and can explain what to expect."
From this, Smith is able to calmly and soothingly introduce the Collaborative Divorce model, which includes the specified guidance of several professional experts helping you navigate the journey. These include what she christens the Neutral Mental Health Coach, the Financial Neutral, and the Child Specialist for helping one's kids navigate the transitional aspects that will directly affect their world and sense of identity in a shifting household regime. "The team members meet as often as necessary to keep the divorce process moving forward, but at a pace that makes sense for the family as a whole.
AMAZON: https://www.amazon.com/Untangling-Your-Marriage-Collaborative-Divorce/dp/1538166895
You meet with the correct professional at the time you need him most," Smith explains. "…If you are interested, the team can even help you put together a goodbye ritual to honor the marriage and the hard work of the divorce. This is the final step so that you can have some emotional closure on this important chapter of your life. Because your final divorce decree is likely to come in the mail, on a piece of paper, without any bells or whistles, it is rather anticlimactic; and doing something to end the marriage makes sense, even if it is just coming together one last time as a team, to honor the hard work and effort you made to get to this point. This does not mean that the work of getting divorced in a collaborative process is easy. Nothing about getting divorced is easy. It is a matter of degrees."
Cyrus Rhodes