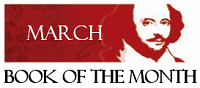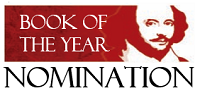 Dr. William Putsis is Professor at the Kenan-Flagler Business School at the University of North Carolina at Chapel Hill, and CEO of Chestnut Hill Associates, a strategic consulting firm he founded in 1995. His book "The Carrot and the Stick" brings his expertise to the public with a wealth of information for today's competitive market.
In Putsis' words, "…the winners in today's networked and information-empowered world will be those that recognize, compete and take advantage of the multidimensional nature of competition—at every stage of what would be thought of as a competitive ecosystem. Today, successful companies (e.g., Google, Walmart, P&G, Apple and Amazon) recognize that transmissions of power—and the ability to extract margins across these stages—ultimately determine success in their businesses." 
WILLIAM PUTSIS ON TWITTER: https://twitter.com/Putsis?ref_src=twsrc%5Egoogle%7Ctwcamp%5Eserp%7Ctwgr%5Eauthor
With amazing facts, and well written illustrations, Putsis drives home the importance of  going beyond one's success in an isolated part of the market. He gives us detailed examples of how to achieve the ultimate leverage one needs to compete with the most successful companies regardless of the field of expertise.
The key premise of this book is to point out effective and long-lasting strategies, what Putsis terms the "Carrot and Stick" approach which consists of utilizing the principles of strategic control points and vertically aligned incentives. He explains why the strategy is effective, and why, if the firm is going to be long-lasting, needs this approach. He expounds on how to utilize the principles of this strategy to dominate in the competitive market; and what today's most competitive organizations — including Google, Amazon and Apple — do to leverage their strengths across multiple markets; and what other firms say about this strategy.
AMAZON: https://www.amazon.com/Carrot-Stick-Leveraging-Strategic-Control/dp/148750165X
In The Carrot and the Stick, Putsis gives us detailed examples and case studies that go as far back as Vanderbilt's rail bridge built in 1866 when the New Yorker shut down competitive railroad companies, and eventually bought them out—to strategies used by Amazon, Boeing and the windmill industry. With the aid of charts, graphs, and compelling case studies, Putsis illuminates, in detail, steps a firm must follow to achieve this marketable edge.
The book is remarkably intriguing as a written work considering the abundance of information it presents. Putsis has a way with words that draws interest to the multiplicity of data he imparts. His stories are fresh and enjoyable and there's even a touch of humor as he drives home some of his points. That being said, The Carrot and the Stick is a bible for the industrious entrepreneur with his or her sights on building a successful company.
D.L. Gardner