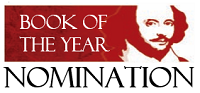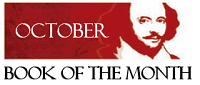 Burt Weissbourd is a novelist, screenwriter and producer of feature films. He was born in 1949 and graduated cum laude from Yale University, with honors in psychology. During his student years, he volunteered at the Museum of Modern Art in Paris and taught English to college students in Thailand. After he graduated, he wrote, directed, and produced educational films for Gilbert Altschul Productions.
He began a finance program at the Northwestern University Graduate School of Business but left to start his own film production company in Los Angeles. He managed that company from 1977 until 1986, producing films including "Ghost Story" starring Fred Astaire, Melvyn Douglas, John Houseman, Douglas Fairbanks Jr., and Patricia Neal, and "Raggedy Man" starring Sissy Spacek and Sam Shepard, which The New York Times called "a movie of sweet, low-keyed charm." In 1987, he founded an investment business, which he still runs.
ABOUT THE AUTHOR: https://burtweissbourd.com/
Corey Logan is framed by a diamond thief whose partner is running for a political office. Nick Season knows she knows, and that she knows why her husband disappeared. He does everything in his power to silence her including sending Corey to prison. When she comes home, her son is in foster care and all she wants is to be with him. Unfortunately, she's still a threat during Nick's campaign and so the boy is used as leverage.
Corey has to make a good impression with her psychiatrist Dr. Abe Stein to get custody returned to her. Dr. Stein just happens to be the son of Nick's campaign manager, and a budding love affair is happening between the two. Because of his good nature, Stein wants to help, but Corey has to run. She and her son make a getaway, taking her boat up the Pacific Northwest's remote inside Passage, and the adventure begins!
AMAZON: https://www.amazon.com/Inside-Passage-Corey-Logan-Novels/dp/1940207088
Inside Passage is the first in an exciting thriller trilogy and is a a face-paced, professionally written page-turning thriller. Burt Weissbourd knows writes a compelling novel and a beginning of a great series. A character driven story that dives into psychological elements, each of his characters are well rounded, with back stories that are simply told without bogging the plot, but that develop into captivating elements of the tale. Weissbourd's description of the greater Seattle area are vivid and alive, and most importantly, accurate. The plot of a tenacious woman who has been victimized and yet overcomes her insecurities and fights her way through a maze of complications with such a strong purpose is inspiring.
Add to the setting of the beautiful pacific Northwest, convincing characters, and a gripping plot, Inside Passage is a novel that will hold interest until the very last page.
DL Gardner