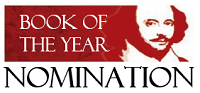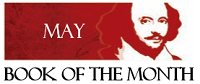 Burt Weissbourd's latest novel Danger in Plain Sight is his fifth book and debuts a new series character with famed Seattle restaurateur Callie James. Series characters, even two decades into the 21 st century, remain the ideal vehicle for mystery and thriller writers to achieve wide notoriety. Readers want to follow the trajectory of a central character and community of recurring secondary characters through multiple books and build a connection with the author's creation rather than enjoying standalone works. Weissbourd recognizes that throughout the course of his new book.
Weissbourd is a former feature film producer and screenwriter whose Los Angeles based production company helped bring movies like an adaptation of Peter Straub's classic Ghost Story to filmic life among others. He left the film world in 1986 and established an investment business in the following year he still runs today. Founding such a business revisited a long deferred interest in business; Weissbourd, prior to his work in the movie industry, studied in a finance program at the Northwestern University Graduate School of Business.
ABOUT THE AUTHOR: https://twitter.com/weissbourd?lang=en
You see some of the systematic skills essential in the financial world reflected in Danger in Plain Sight. Weissbourd builds the book in a way that leaves nothing to chance or unanswered and exhibits total command over the narrative's linear development. It unfolds at a brisk pace without ever feeling hurried. Weissbourd has a confident and artful touch with his prose; there's a great deal of dialogue during Danger in Plain Sight, but Weissbourd maintains an effective balance between exposition and the character's conversations. He likewise invokes Seattle and its environs with great skill; the sense of place powering the book is one of its strengths.
The characters are well defined and seldom risk cliché. There is a bit of cliché present in the character of Daniel, Callie's ex-husband, but never in such a heavy-handed fashion that it mars the work in a significant way. The novel's protagonist, Callie James, comes alive from the outset and Weissbourd writes about a female lead in convincing fashion. There are some light point of view issues and I can't help but think the book might have a deeper and more immediate impact making use of first person narration instead of third.
AMAZON: https://www.amazon.com/Danger-Plain-Sight-Callie-Thriller-ebook/dp/B084YZWYZ8
The key motivation driving Callie, helping her former husband, is a little difficult to swallow. Callie reflects on it often during the course of the book, as if Weissbourd himself understands readers may have some difficulty believing it, and the explanation he settles on for her is somewhat diffuse. Some readers will accept it while others will find it necessary to suspend disbelief. Though James is no private detective or honorable police officer, she abides by a moral code common to such protagonists.
The dialogue is strong throughout and Weissbourd handles physical action with a lean economy of language; it is a challenge to find much overwriting in this novel at all. The conclusion is gripping and certain to hold reader's attention. Burt Weissbourd has his new Callie James series off to a memorable start with Danger in Plain Sight and we can expect future entries to exhibit the same penchant for deftly drawn characters and high octane action.
Jason Hillenburg