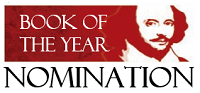 Andy Lazris' background in medicine fuels the sort of grounded authenticity in his books literary peers like Robin Cook or Michael Crichton thrive upon. This includes the way the three men dispense of ideas, whether concerning real-world, real-life issues, or in a fictitious context derivative of said real-world, real-life issues. This includes Lazris' January 6th and the Millennial Horde.
ABOUT THE AUTHOR: https://www.andylazris.com/
However, any similarities end there when it comes to stylistic specifics and overall context. Lazris seems far less interested in the ideological and internal rot within the institution, which both Cook and Crichton have an uncanny presentational monopoly on, and more on a grander, broader view of the internal rot of society in an increasingly unhinged, politically divided, and dystopian-like America courtesy of Covid-19 rearing its head, a potential war with Russia over Ukraine, and the anniversary of the January 6th insurrection – along with the present-day hearings underway. "In my first two books on COVID, I tackled the era of COVID in different ways. Both books were musical; I wrote ten songs for each to provide a three-dimensional texture to the stories.
Geriatrics Vengeance Club follows semi-autobiographical geriatric doctor Ben Polton as he tries to save his elderly patients from the ravages of COVID terror during the first year of the pandemic, only to be stripped of his license (something that almost happened to me just for stating a fact about the virus on social media) and deprived of his right to speak lest his 'facts' verge from the Faucist gospel…In The Great Stupidity, three travelers during the Black Death confront absurd religious figures, doctors, scientists, and zealous lunatics in a Monty Python-like adventure pitting common sense and decency against a dogmatic world of self-proclaimed experts," Lazris states. "…This book…(inserts) two fictional characters into society who are the fuel of the book's fire.
Both are good and decent people who, were it not for COVID, likely would have been benign or at least innocuous players on the world stage. But because of their passion and their desire to promote goodness and a liberal-scientific agenda, because of their binary brains and their disdain for anyone who dares to take an opposing view to the one and only truth that they proclaim, these people irrevocably disrupt the world, altering lives and events in a way that brings out the worst in many and the best in some."
AMAZON: https://www.amazon.com/-/es/andy-lazris/dp/B0B4X29LCP/ref=sr_1_1?qid=1656368041&refinements=p_27%3AAndy+Lazris&s=books&sr=1-1
I like the fact Lazris doesn't sell out to PC agendas, and is willing to shoehorn his own, firsthand perspective, political points of view, and distinct brands of thought into the mix. The result is something that feels uncommonly fresh. In an era where entertainment in literary, cinematic, and televised forums is increasingly and ironically reflective of sociopolitical ills, Lazris just cuts through the crap and delivers something bighearted and unafraid of its potential provocations of inquiry.
"This is my City on the Edge of Tomorrow," he writes. "…my latest fictional attempt to make sense of a land that has gone off its hinges, one that has dropped us into a dark abyss, that has sullied so many people who I once believed to be allies and friends and demonstrated how little we can ever trust our media, doctors, and institutions again."
Cyrus Rhodes